Mobile phones news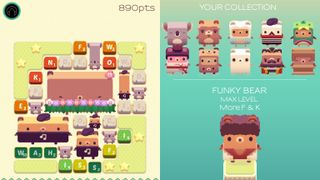 The best free Android games 2019
By
Craig Grannell
Updated
Platform games, puzzle games, shoot 'em ups and more – our pick of the best free games for your Android device.
5G security: does more data mean increased risk?
By
Steve McCaskill
5G networks will collect more data and connect more devices, so what's being done to secure next-generation networks?
Best iPhone X cases: how to wrap and protect your all-screen iPhone
By
Sean Cameron,
David Lumb
Updated
We've collected the best iPhone X cases that to keep it pristine and styled up without breaking the bank.
Samsung Galaxy S10 now on sale in red, but you probably won't be able to buy it
By
James Peckham
Samsung's latest flagship phone is now available in Cardinal Red, but so far it's just for those in Switzerland.
Samsung Galaxy S11 probably won't have an under-display camera
By
James Rogerson
A source suggests that while Samsung's punch-hole cameras will rapidly shrink they're not going anywhere for a while.
Here's how iPhone and iPad syncing will work in macOS Catalina
By
Mark Knapp
iTunes is out, so here's how you'll sync your iPhone and iPad in the upcoming macOS 10.15 update.
What we've learned about iPhone 11 from iOS 13
By
Tom Bedford
Apple's latest operating system gives us an idea of what to expect when the new iPhones release in late 2019.
The best free iPhone apps of 2019
By
Craig Grannell
TechRadar wants you to have the best apps going – so here's our regularly updated list of the top free iPhone apps around.
WWDC 2019 as it happened: everything announced during Apple's keynote
By
Gareth Beavis,
John McCann
Updated
Here's everything from Apple's WWDC 2019 keynote, including all the news on iOS 13 and macOS 10.15.
The best iPhone apps we've used in 2019
By
Craig Grannell
The top choices, everything from the best iPhone X apps to the best apps for photographers
More news